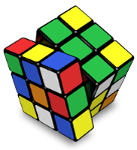 What is Clip Open 2018?
Clip Open 2018 is an official Speedcubing Competition. Speedcubing is the activity of solving mechanical puzzles that are operated by twisting groups of pieces as quickly as possible, regulated by the World Cube Association (WCA). Most famous of these puzzles is the Rubik's Cube.
When and where?
10 March 2018 (Saturday)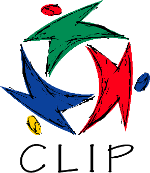 CLIP - the Oporto International School
Rua de Vila Nova 1071, 4100-506 Porto
Portugal
How much does it cost?
The cost of participation in the expenses will be 5€ for CLIP students, and 10€ for other competitors, paid in the day of the competition, during the registration on-site. Please consider registering in advance, since it simplifies the planning for us.
For beginners...
There will be plenty of time to test the equipment (for example the official timing device, the Stackmat timer) and discuss the rules if you have questions. However, every competitor should have read the official WCA regulations at least once before attending the competition!
The following is a video of the basic rules that you need to follow in a WCA competition:
Questions?
Please feel free to write an email to cubingportugal@gmail.com.